Marketing Agency Winston Salem
Every marketing agency should have an effective Four Step Marketing approach to digital marketing. Successful implementation begins with a comprehensive marketing strategy based on the Four steps listed below. Our certified Professional Internet Marketer experts provide consulting and implementation of offline and online marketing to move your business ahead of the competition. As the leading Winston Salem marketing agency we are proud to serve your digital marketing needs.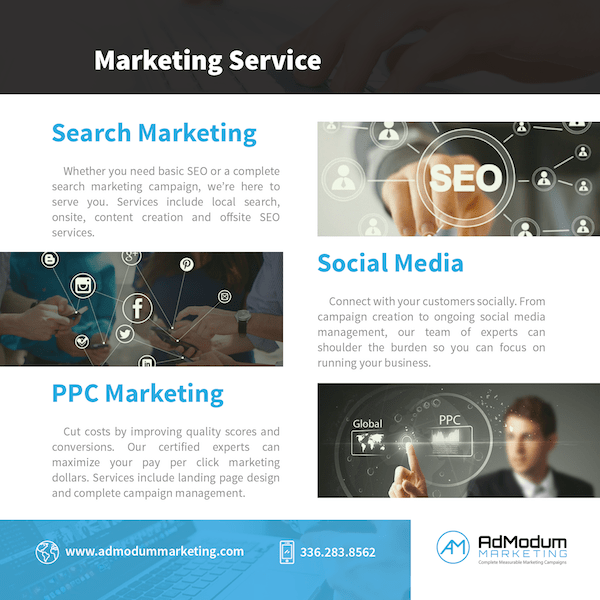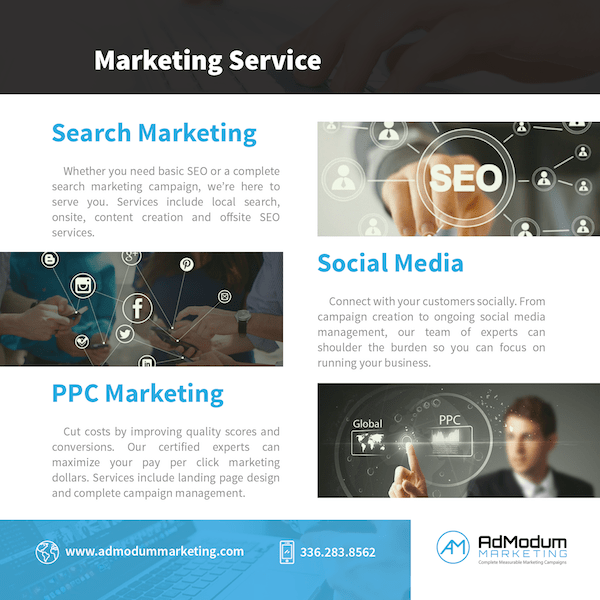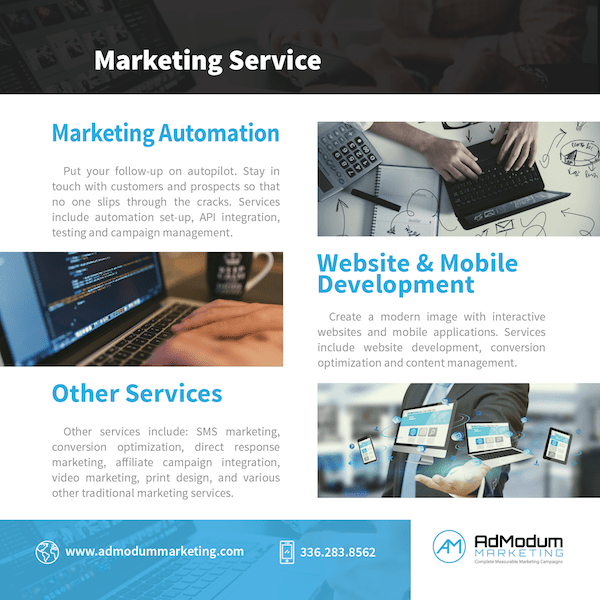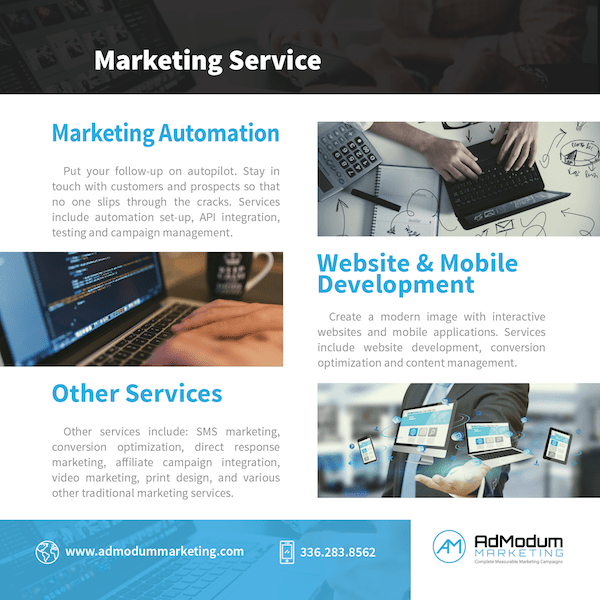 Grow Your Business with this Proven Strategy!
Download the complete Four Step Marketing Blueprint for streamlined marketing and growth. Our FREE marketing guide will walk you through the four key areas of marketing health for your business. Request your free book today!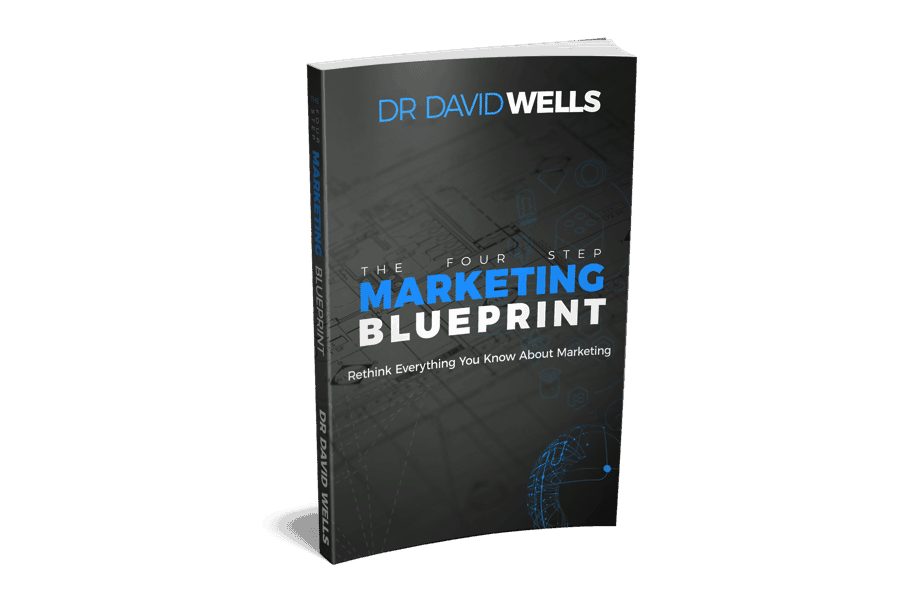 OUR MARKETING SERVICES
AdModum Marketing LLC leads the way in providing cutting edge, results-driven solutions for internet marketing.
Our team of professional consultants and developers are creative problem solvers. Other marketing companies simply offer to manage accounts for you. Our approach comes from a "top-down" mindset from which we help you determine your future marketing plan. From traditional marketing methods, graphic designs, brochures, sales letters, and direct mailing to all aspects of internet marketing, our team provides the depth of experience needed to get the best results. Our digital marketing experience and strategies are tailored to fit your unique business to insure the best results. Other marketing companies offer similar services, but our approach is to partner with you and provide expert advising along the way.
AdModum

Marketing
Consultants + Marketing = Success